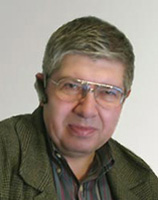 Cultural research is one of the most dynamic and highly sought areas of intellectual activities in Russia – to be entirely convinced it is enough just to run eyes over shelves at a bookshop or a list of new library acquisitions. By number of publications or reprints, cultural research or "culturology" is leaving far behind such conventional branches of knowledge as philosophy, arts history, sociology, philology, and even civil history, all of which traditionally carry a lot of weight. However, to fetch genuine and high quality research works out of the general flow of entertaining, popular-science, scientese, or pseudo-scientific literature concerned with cultural issues is very difficult.
Particular concerns also exist within the sector of specialised periodicals in Russian, the number of which is rather limited. Furthermore, the academic journals can by no means always channel the impassioned discussions about culture and the arts properly because of the publishing cycle continuance.
The online
Journal of Cultural Research
proposed for your attention has been conceived to fill in where possible the existing lacunae and contribute to the research substantiation of culturology and meeting other challenges. As the Founder and Publisher of the journal, the Russian Institute for Cultural Research endeavours not only and not so much to publish promptly the most interesting and promising study results of academic researchers, post-graduate and doctoral students of the Institute as to establish a platform for the collective elaboration of research approaches towards exploration of the diverse and comprehensive cultural problematics, making start from cultural theory and history through a cycle of sociocultural studies and humanities to applied cultural research, cultural policy analysis and other.
Similar to any new branch of knowledge and research that has emerged on the interdisciplinary grounds, culturology arises and develops in debates and collisions of different, often opposing viewpoints and research positions. That is why the concept of a discussion platform allows determining the character of the proposed journal most accurately and, no doubt, will excite interest of both academic and Internet audiences.